1. Navigate to Dashboard
2. Click "Create a Survey"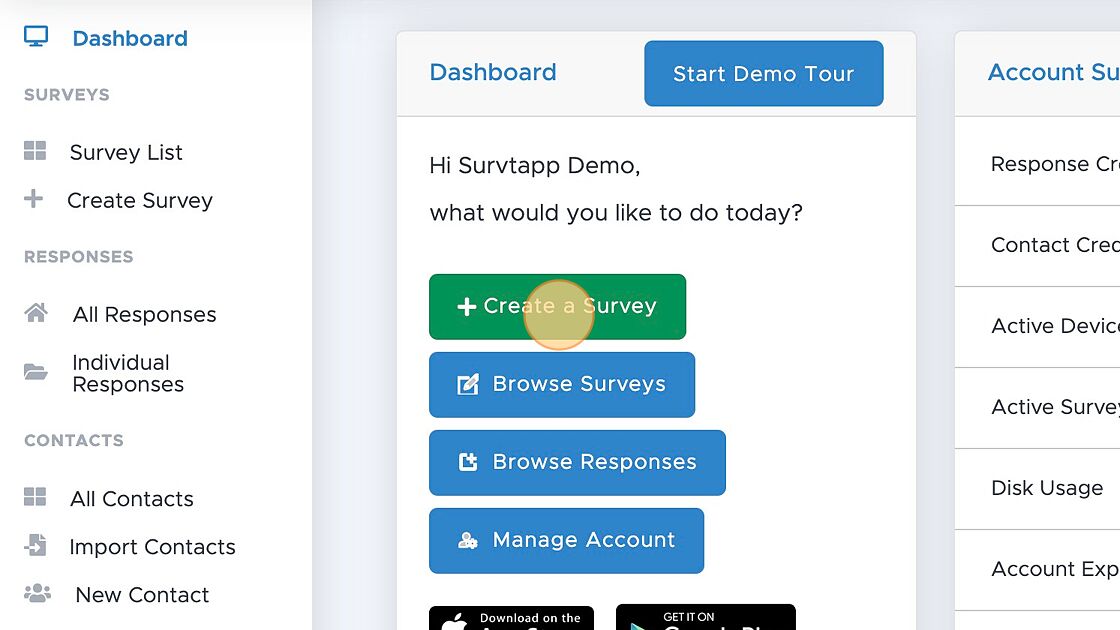 3. Click "Lead Retrieval Form Create a QR Code only Survey for your next Lead Retrieval Campaign."
<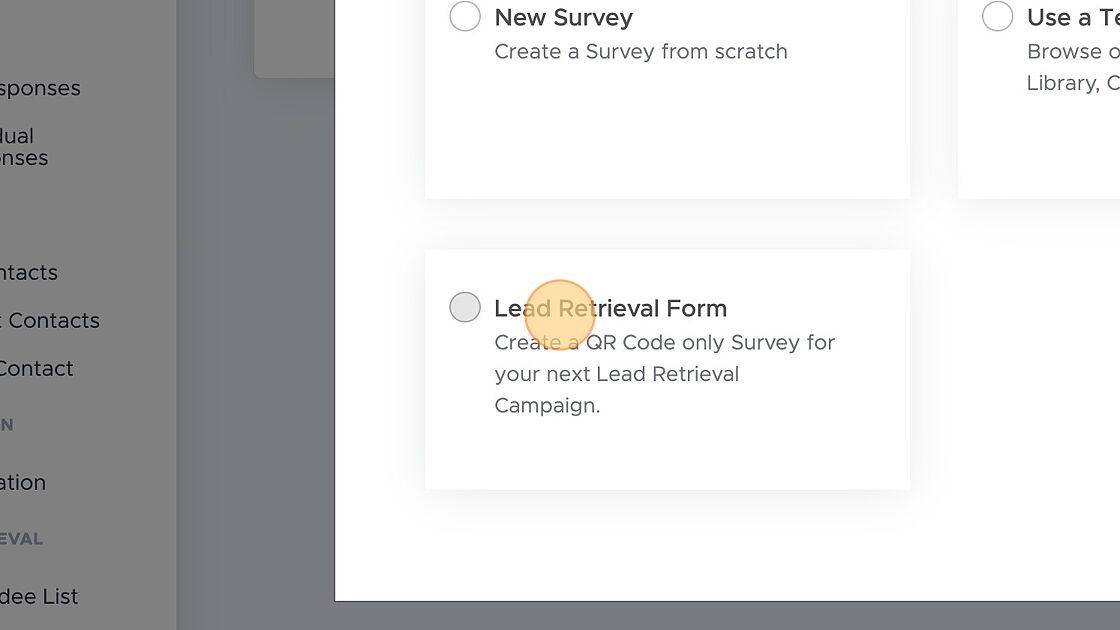 4. Click "Next"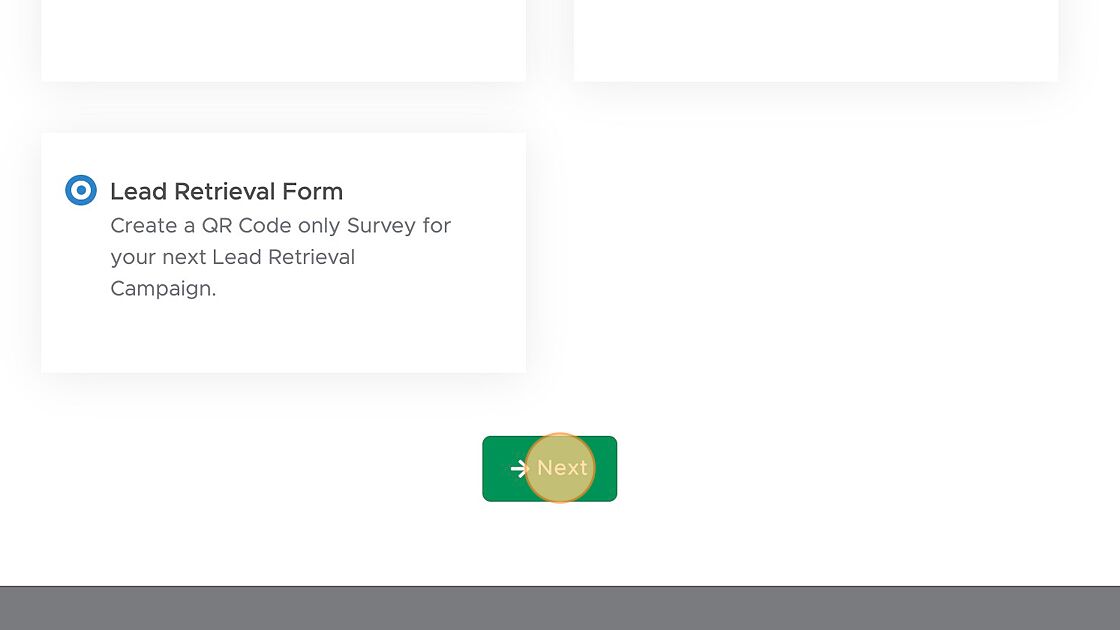 5. Click the "Please enter campaign title" field.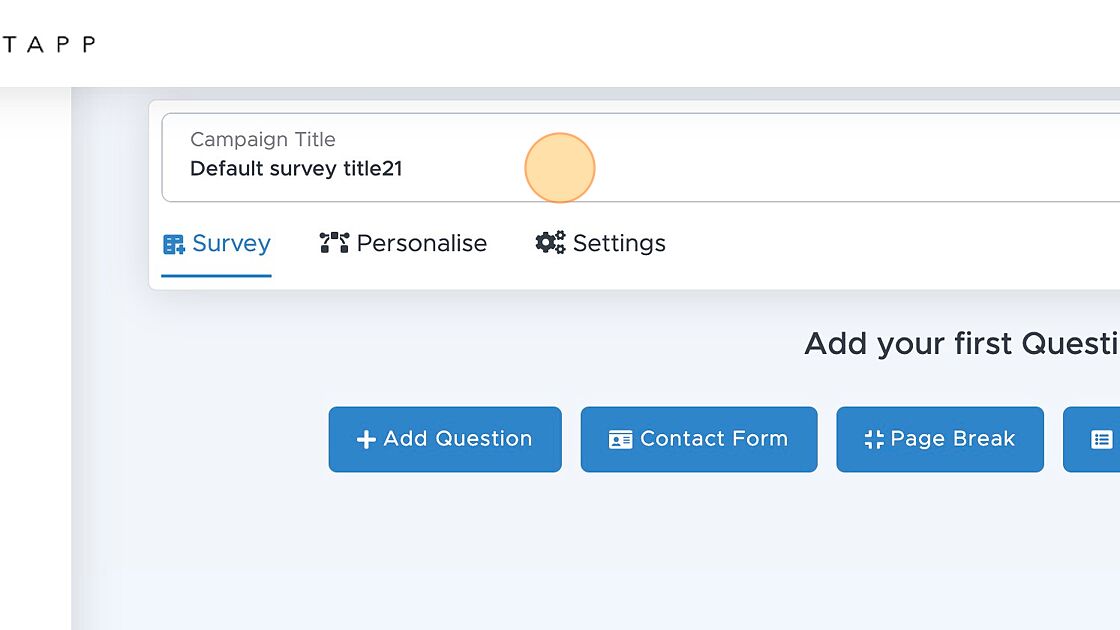 6. Click "Add Question"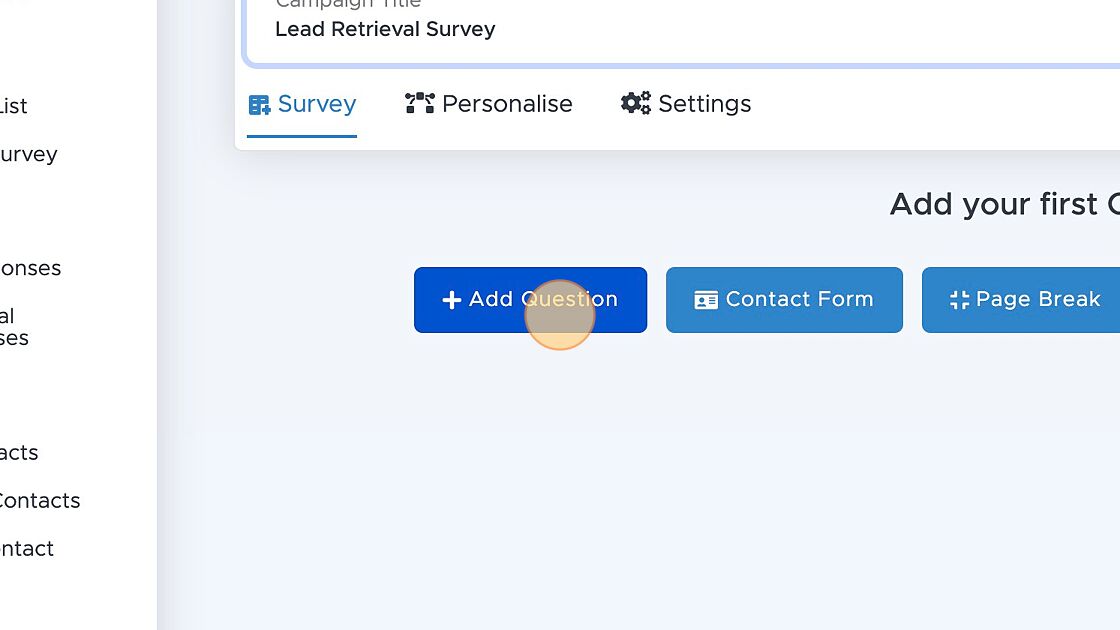 7. Click "QR Code Capture"Question Type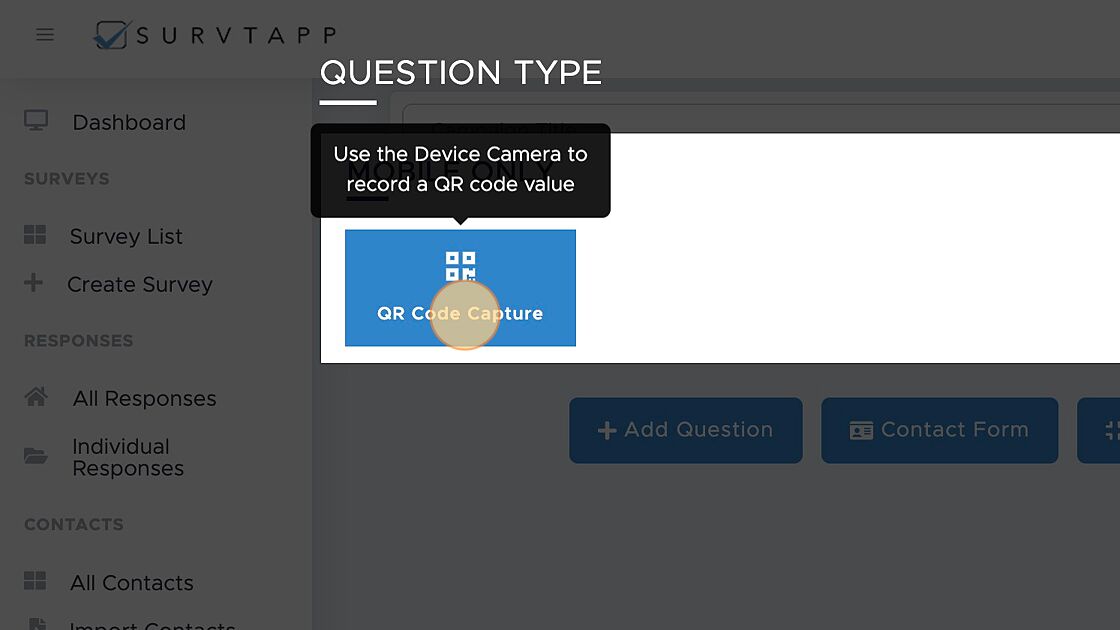 8. Click "Save" button field.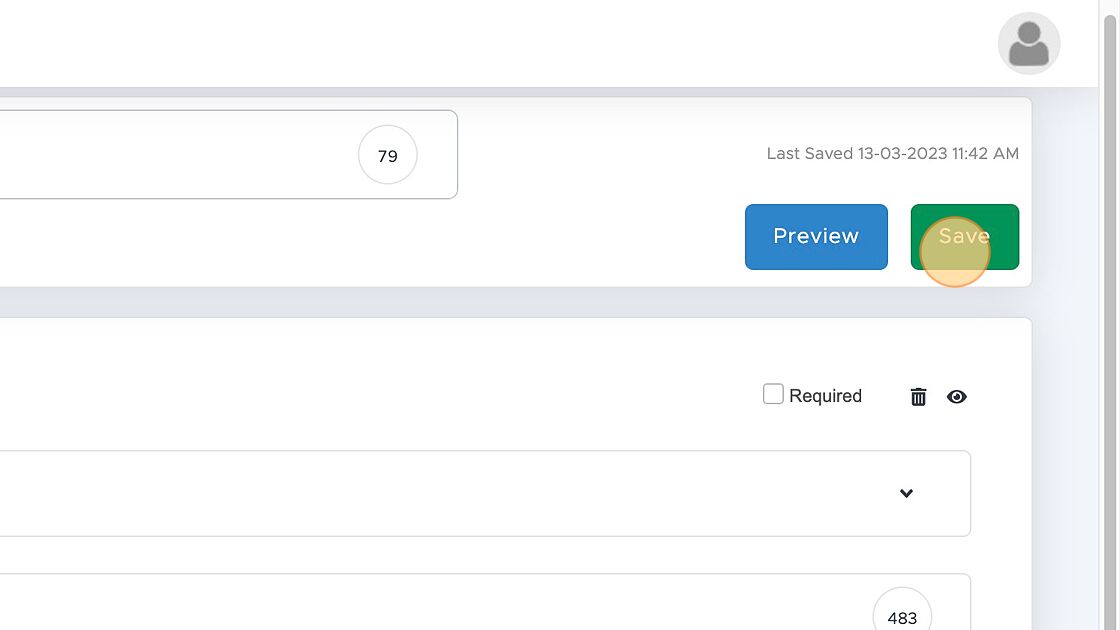 Next: Import Attendee Lis
Get Started Now
Create an Account. Free Forever. No Credit Card Required.