How to Increase Sales with a Customer Feedback App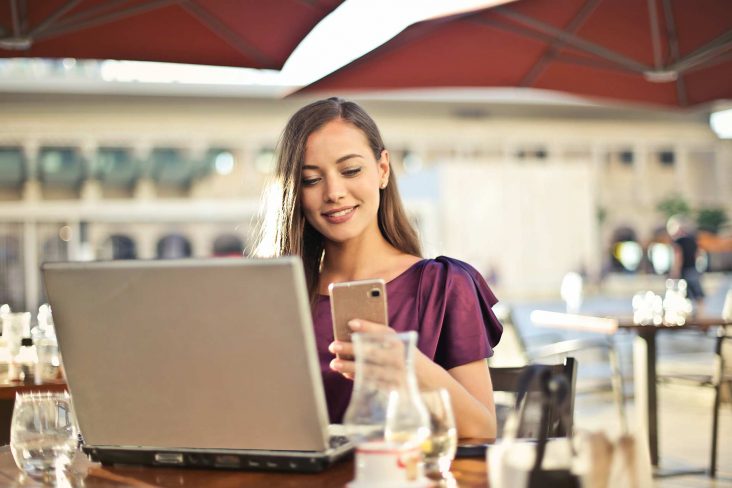 Learning about your customers preferences is the foundation of a good business. Amongst the various aspects of a business must build on, when going to market with a new product or service, customer feedback addresses the most important aspect – 'Why' would a customer buy your product or service? Although passive in nature, but in a consumer driven world, customer feedback is now the fuel that every marketing vehicle needs to reach its next destination and a strategically implemented customer feedback app can do wonders for a business in the long term.
How to Collect Customer Feedback?
Customer Feedback can be collected using a single, multiple or omni channel customer feedback software configured to achieve marketing objectives as set by the brand and limited by the features available. Here we enlist all the latest methods which are used by small to large companies actively engaged in customer experience management:
In-Person Feedback
Feedback Questions are preset in a mobile app where the interviewer presents the device to the customer and the customer verbally and enters his/her response in a mobile app. The survey responses are recorded in the device and uploaded to a central cloud account where all the survey responses and data is collated for reporting.
Web Link
A unique URL is shared via IM, social media, email or any other medium which when a customer opens, can share his/her feedback as per the questions,
QR Code
A QR Code is generated for each unique URL. When scanned using a mobile camera, the QR Code redirects to the survey web link which can be answered using the mobile browser.
Kiosk Mode
This is a secure (password protected) mode for a survey mobile app which displays a customer feedback survey set to collect responses, without the need for internet and loops back after completing each response. It is an automated customer feedback collection mechanism commonly used at retail stores, public places, airports, etc.
Website Feedback Widget
A pop-up window opens on a website triggered by an event, for example after a complete a transaction or arrive on a certain webpage. The pop-up window can be a brief design or a full page, depending on the configuration of the feedback widget.
In App Feedback
This works using an SDK which can work like a 'plug-and-play' model, inside another mobile app. The criteria for when to capture customer feedback is controlled by the parent app, however the questionnaire and response data is handled via an API of the 3rd party customer feedback software which provides the SDK.
Mobile App
A dedicated mobile app designed and developed for a brand. This may be a unique or white label app of an existing solution. The mobile app is the front end while the questionnaire data and responses are managed via an API of a cloud-based customer feedback software.
Email Surveys
A feedback survey is sent as an email to a customer's registered email id. The customers can choose to answer the survey or not and the responses are captured in the customer feedback software.
Text Message (SMS)
A text message with a URL link is sent to a customer's registered mobile number. The URL opens a mobile responsive web page in the mobile browser to collect user feedback. The responses are then fed into the parent customer feedback software.
IVR (Interactive Voice Response)
An automated voice call is made to a customer's registered mobile number to collect voice feedback. The customer can respond to the questionnaire digitally i.e., by pressing number keys or verbally sharing their feedback as they hear each question and an advanced customer feedback tool which has built in Artificial Intelligence and Machine Learning algorithms, can understand the customer's intent, and record the feedback.
Why is Customer Feedback so important for Sales?
Collecting, analyzing, and implementing changes based on customer feedback has both direct and indirect benefits to sales.
Reduced Customer Churn
A survey conducted by Bain & Company in 2010 showed that a 5% increase in customer retention can lead to an increase in profits by 25%. By constantly interacting with customers and trying to improve their experience, businesses can ensure that they are always top of mind and the first choice when a customer is looking to make a purchase.
Higher Customer Retention
To increase the lifetime value of a customer, businesses need to focus on two main areas – acquisition and retention. While customer acquisition costs can be quite high, it is much cheaper to retain a customer than to acquire a new one.
One easy way to use customer feedback to increase sales is to upsell and cross sell to existing customers based on their specific feedback.
Better Sales Pipeline Management
The sales pipeline is the journey that a customer goes through from being aware of a product or service to making a purchase. By understanding customer feedback at the right touch points, marketers can make communication based on user behavior and make better lead conversions by sending the right communication.
When should you start collecting Customer Feedback?
Pre-Sales Stage
The best customer feedback tools are the ones which empower a marketing team with granular control on question types and at separate occasions. By collecting user feedback before a transaction is completed, a sales or marketing professional will be able to assess the most appropriate product or service that matches the customer's requirement as opposed to blind tasting. This is also called 'Solution based selling'.
Post Purchase Stage
This is a direct measure of your sales process and the ability of your sales team or channel. By constantly measuring customer feedback and analyzing it, you will be able to detect any gaps in your sales process. Additionally, this will also help you keep a close watch on your competition as you will be able to identify any new players in the market.
How to Analyze Customer Feedback?
Feedback Analysis is an objective and effective method to get a bird's eye view of the performance of your product, service, team, property, and brand. Most customer feedback tools have this feature to give the marketing team a collated campaign wise report as well as specific reports for individuals.
Sentiment Analysis is a more complex and granular approach which can be achieve using specific customer feedback tools which allow for artificial intelligence and machine learning to diagnose text/voice data to give you a synopsis.
How to migrate from one Customer Feedback Platform to another?
When deciding to switch customer feedback platforms, it is important to consider all the features that are offered by the new platform as well as the pricing.
If you have all your Customer Data within a customer feedback tool, then most likely the user interface would have an option to export all the contact and related fields in a .CSV/.XML format.
Depending on the import process of the new customer feedback software, you would probably need to 'map' each column of the imported file to an existing field in their contacts database or create similar fields which were present in your previous software.
It is also a good idea to conduct monthly backups of your customer data for your own safety and if ever you wish to view customer history yourself offline without depending on the customer feedback software to have such functionality.
If you are migrating from an Omni Channel Customer Feedback Tool to another Omni Channel Customer Feedback Tool, then you need not worry about contact source/attribution as it should be part of your evaluation of the next tool to have at least the same set of features if not more.
If you are migrating from one or more single platform Customer Feedback Tool to an Omni Channel Customer Feedback Tool, then account for how do migrate contact source and attribution for each channel that such customer data and feedback was flowing from. For example, you used a separate platform for collecting leads at a trade show, a separate platform for website visitors and a separate platform for email subscribers – then you need to plan how these multiple streams of data will get consolidated up to a single date and time following which you will start using the omni channel customer feedback software.
How to use User Feedback in your Sales Strategy?
Use customer feedback tools as a general guide for your product development and service enhancement team to be able to identify for improvement and innovation. Customer Feedback can act as a demand signal for various marketing teams to convince manufacturing or product heads especially with respect to future trends.
It's a good idea to notify individuals once their specific customer feedback has been implemented in the product or service offering as it imbibes a sense of pride in the customer thereby increasing the customer lifetime value.
Which are the most engaging Customer Feedback Tools one should when building a questionnaire?
Building surveys and questionnaires requires a certain level of skill achieved by the programmer's background and experience working with customer insights. The foremost being asking the right questions to collect data as close as possible to actionable insights with objective values and not vague responses with subjective materials.
Skip Question Logic
This is one of the most popular techniques available in any customer feedback tool, to be able to create a survey which adapts to the respondent's answers. This technique can also be used to create a more personable survey experience with follow-up questions to better understand the customer's needs.
For example, when a survey is being taken by a first-time mother about baby products, and she indicates that she is not breast-feeding, the survey could automatically skip to the next question without asking her any questions related to breast-feeding products.
Randomization
This is a great technique to use when you want to test different versions of a question or different product images to see which performs better. This technique is also called A/B testing and is used by businesses to increase conversions on their websites.
For example, you could create two versions of a question about a new product and show each version to a different group of people. You could then compare the results to see which version was more effective in getting people to buy the product.
Piping
This is a technique that allows you to insert the respondent's answer from one question into another question. This is useful for personalizing the survey experience and for asking follow-up questions.
For example, you could ask the respondent's name in one question, and then use piping to insert the name into another question. This would make the survey more personal and would make the respondent more likely to answer the question.
Lead Scoring
Scoring is a great way to analyze the results of your survey and to prioritize follow-up actions. This technique allows you to assign a score to each answer, and then add up the scores for all the questions.
For example, you could assign a score of 1 to each answer that is positive, and a score of -1 to each answer that is negative. Then, you could add up the scores for all the questions to get a total score for the survey.
This total score could then be used to prioritize follow-up actions.
Chained Question Logic
This is a technique to drive a customer's feedback towards an attainable insight that categorizes the feedback's overall sentiment.
For example, Q1: On a scale of 1 to 10, how likely are you to recommend XYZ Restaurant to your family and friends?
1 being the least and 10 being the most. Skip logic programming can be set as:
If 6 or less, ask Question 2: Please tell us about your experience at XYZ and how can we make it better?
If 7 or more, proceed to the next question (natural workflow).
By adding this 'logic' or 'branch' to collect real time feedback, the marketing and customer service team at XYZ restaurant would be able to assess the tendency of this customer to either visit XYZ again, recommend to a friend or possibly post a negative review on a public forum, which can be avoided if Team XYZ reaches out to the customer in time to resolve their grievance.
End Survey
When building online surveys, if a response is leading to a dead end like an unqualified or irrelevant feedback, you can program the survey to end if a certain value is answered.
For example: A customer feedback form was created to ask customers which products are they never likely to use from a broad categorization offered by a cosmetics company. If a customer selects a product, then the form proceeds to collect additional data about their reservations or apprehensions, etc.
Q1: Select any one or more of the following product categories you would never purchase from ABC Cosmetics?
A1: Lipstick
A2: Makeup
A3: Shampoo
A4: Face Cream
A5: Hand Cream
A6: Body Lotion
A7: None, I buy all your products
If a customer selects Answer #7 then it is futile to ask any further questions, as this means, he/she is a committed customer and would not have anything to contribute to the objective of this survey data.
How to encourage customers to share their feedback?
Make it easy for customers to leave feedback by providing a link or button on your website or app. You can also include a link in order confirmation or shipping emails. You can even incentivize customers to leave feedback by offering a discount or coupon code.
Ease of Use
This is the most important aspect to capturing feedback. The least amount of time required to collect consumer feedback will have an instant impact on the number of customers willing to share their feedback and thereby increasing your overall response rates.
Depending on your industry, try to use the most appropriate feedback tool which empowers your customers and prospects to leave instant feedback instead of making complex processes. Some of the best customer feedback tools, can create a single/multi-channel feedback mechanism including voice feedback, feedback widgets for website visitors, in app feedback, email campaigns, text (SMS/IM) campaigns and in person feedback as well.
Passive vs Real Time Feedback
Customers value brands more that promise an action will be taken quickly on their feedback as opposed to brands that have a long chain of feedback analysis and sentiment analysis. When starting to collect feedback, try to incorporate a response time in your marketing literature, for example, 'Our average response time is 24 hours' leaving the customer with a sense of purpose to leave their feedback knowing that the brand will respond in a certain timeframe.
Timing
Implementing customer feedback tools at the right instances is the most valuable strategy when collecting customer feedback. Whether you use a stand-alone customer feedback tool or an elaborate customer engagement platform, customer insights may vary depending on if the customer feedback was conducted using in app feedback, using a feedback widget, via mobile apps or any other channel.
As part of customer experience management, marketers should implement the customer feedback software at touch points which are either crucial to either feedback analysis or sentiment analysis.
For instance, pre-sales customer feedback may be very different from post-sales feedback and similarly, to collect feedback right after a purchase vs 30 days after a purchase was made – may provide a different dimension to user feedback. Such key points vary depending on the product or service industry and time duration required before trying to collect feedback from a customer or visitor.
How to use Positive Customer Feedback in your Marketing Material?
Use positive customer feedback to build social proof and increase confidence in your brand especially your Website, Instagram, YouTube, and Facebook. You can do this by featuring customer testimonials on your website or sharing positive reviews in the form of screenshots, profile pictures (depending on privacy policies and customer consent) and short text format with a high readability score.
Highlight your wins by showcasing your most valuable customers who publicly appreciate your product or service. Sharing names of individuals or companies act as brand ambassadors which you can wear like badges of pride.
There's no better advertising than customer endorsements. It immediately sends a positive signal to a prospect's mind that this brand is trustworthy as it has so many positive and genuine testimonials given by other customers.
Depending on your style of business, you can choose to share the positive customer feedback in the form a video, image with text, radio advertisement or even plain text with a name and designation.
Positive customer feedback also helps drown negative customer feedback in public forums like Google Reviews or Facebook Reviews.
Importance of responding to Customer Feedback: Positive and Negative
Be sure to thank customers for their feedback promptly without delays, whether their opinion of brand is positive or negative. For negative feedback, take the opportunity to turn the situation around by addressing the issue and offering a solution and/or a freebie like "the next time you visit our restaurant, dessert is on us" or "your next coffee will be on us, here's a promo code"; this not only helps the prospect or customer visualize your commitment to customer satisfaction but also makes them confident of your brand's commitment to customer satisfaction.
How to Automate Customer Feedback Collection
Selecting the right Customer Feedback Tool
Make it easy to collect user feedback by automating the process. There are several customer feedback tools which allow for Event Based or Time-Based automatic triggers like emails or text messages prompting the customer to share their feedback focused on a particular transaction, customer lifetime value and/or generic feedback campaigns done on fixed intervals. with survey links or embedded website feedback widgets that can prompt quick customer feedback.
Using Website Feedback Widgets, In App Feedback and In App Surveys
This can truly accelerate the feedback collection process as it reduces pressure on the brand to initiate, plan and schedule campaigns but rather focus on feedback analysis and sentiment analysis.
Using the Kiosk Mode
Some of the best customer feedback tools have a 'Kiosk Mode' which can help with automated data collection. When enabled, your phone or tablet will show the Customer Feedback Survey locked securely to a screen so that a user cannot exit the screen accidentally or intentionally. When a user successfully completes their response, the Kiosk mode returns to the home screen of the survey and automatically restarts, ready for the next user interaction.
How to Analyze Customer Feedback Data?
For best results, you must clearly define the objectives of making a customer feedback survey as this drives the actual survey content, survey programming, channels and events or timing when the survey should be conducted.
For example, a customer happiness or customer satisfaction survey can focus on various elements involved in a single transaction. Depending on your choice of customer feedback tool, you can use one or more of the following commonly used parameters to analyze the data:
Customer Voice
Product Potential
Returning vs New Customer
Location
Employee Interaction
Net Promoter Score Survey
Customer Experience
A good customer feedback platform should be able to give you a time horizon comparison to showcase how the results have improved or derogated when comparing the same parameters over a period.
2 of the most popular customer feedback analysis measures are:
Customer Satisfaction Score Survey (CSAT)
Net Promoter Score Survey (NPS)
Deep Analysis Reports are complex and need to be integrated into an intelligent customer feedback platform which has cumulative customer and product data leading to wholistic view to measure customer loyalty, product, and brand performance over a period along with period comparisons.
Why is sharing Customer Feedback with your sales team important?
Your internal team is the biggest advocate and believer of your brand. Make sure to share positive and negative customer feedback on all important parameters with your sales and other teams on a regular basis as it not only helps correct minor faults but also encourages the team to optimize their routines and strategies for better outcomes.
Short episodes in the morning huddle can spark the necessary motivation for the uninterested or unrelated employees to whilst involving them on a personal level.
How to find Actionable Insights in User Feedback?
When you start collecting feedback, overall go to market strategy, product validation and customer service standards start correlating their daily actions to the 'scoreboard' which can in the form of a visual feedback report you can share periodically with the internal team.
Such reports tend to help the leaders form new strategies, ideas, and innovations consciously and unconsciously which automatically imbibe customer feedback as well as prospect feedback in many cases to improve the overall health of the brand online and offline.
It is important that the customer feedback software used be able to provide reports in a format which can be customized or has built-in assessment methods for marketers to be able to derive actionable insights from it.
It is important that the customer feedback software used be able to provide reports in a format which can be customized or has built-in assessment methods for marketers to be able to derive actionable insights from it.
How to use Customer Feedback Tools at Regular Intervals Consistently?
Once customer feedback is automated, it becomes easier to have a single platform to send standard communication and collect user feedback at regular intervals without manual intervention. This is a calculated approach to capture customer feedback at similar intervals to provide a consistency in customer analytics.
Customer Feedback Tools which send out Email Campaigns: Collect feedback at the same time and day with the same interval. For example, an email campaign goes out every Wednesday at 12pm to all new customers and recently engaged audiences.
App Feedback Tools which collect In App Feedback: Collect feedback at the same event trigger. For example, after a user has completed an activity on the app or completed a transaction.
Voice Feedback: Collect consent during the IVR or before a real agent answers a customer service call and conduct the survey after the agent has completed the necessary task. Obviously, if the agent was not able to resolve the customer's issue, the general tendency is to receive negative feedback however that would not only help assess the agent's ability to resolve certain issues but also uncover facts about problematic products or services, the company needs to work upon.
For Feedback Collected via Multiple Channels: Collect feedback using the same method at the same time. For example, after a user's complaint to the technical support team has been resolved, if you were to send them an SMS asking for feedback, send it exactly 1 hour or 2 days (or whatever gap interval you have set), to all the users.
The above examples are aimed at providing a level of consistency and authenticity in the customer feedback report thereby providing a concrete visual feedback report to the stakeholders along with identifiable trends in the product, service, and brand's market performance.
The product, employee and customer feedback collected has a direct impact on the company sales as it helps the stakeholders keep a track over time of trends and understand how demand for your products or services is evolving and where you need to make changes.
The 'Change Strategy' to Collect User Feedback?
Seek out customer feedback proactively for every new feature or product you roll out to your audience. It is important to be in the know of how customers are perceiving the new change.
If you have launched a new feature in your app, website or added some new services at your spa, it's important to conduct a well-timed customer satisfaction survey to let your product team understand how good or bad was the new introduction, with the bad sentiment being more important as it may change the opinion of your brand with your existing customers.
This also works if reverse engineered into asking the users on which features, they like most about your product and if they have any feature requests. You can conduct ranking style questions to collect survey responses which indicate which features do your customers appreciate and miss having the most.
Depending on the customer feedback software of your choice, you can use a tool like Net Promoter Score*, you can group the user behavior to identify Promoters, Passives and Detractors to assess which and how many of the survey participants would be an asset to your brand.
*(NPS®, Net Promoter® & Net Promoter® Score are registered trademarks of Satmetrix Systems, Inc., Bain & Company, and Fred Reichheld)
The 'Sniper' Customer Feedback Tool
This is a controversial idea and although some may disagree with this strategy but if a brand was to only send customer satisfaction surveys to its 'happy customers' and publish such testimonials in public forums, wouldn't that influence the buying decision of prospective customers and mislead them into believing a product or service is much better than it really is?
The reason I'm quoting this strategy is to warn marketers on 'what not to do' when collecting customer feedback and conducting an honest poll with a healthy mix of their audience. If done otherwise, it may mislead some audiences initially however it eventually catches up and customers soon realize what they have paid for or gotten themselves into.
The 'Innovator' Customer Feedback Strategy
Asking your customers what they want is not always the best way to understand how you can improve your product or service. If you want to be an innovator in your industry, you must first understand the current market trends, what other similar brands are offering and how you can make a difference that will benefit your customers.
You also need to understand how you want to position your brand, what is the unique selling proposition of your product or service and only then look inward at how you can improve the user experience for your customers.
The 'Me too' Customer Feedback Strategy
This strategy works best for small businesses who want to quickly learn from their larger competitors but don't have the resources or customer base yet to invest in conducting their own customer feedback surveys.
In such cases, it makes sense to look at the customer feedback of your larger competitors and learn from what their customers are saying about them. You can use a tool like Google Alerts to set up alerts for keywords related to your competitor's brand name or product.
The 'Just do it' Customer Feedback Strategy
This is probably one of the most important customer feedback strategies on this list. If you have been thinking about conducting a customer satisfaction survey but haven't gotten around to doing it, then just do it!
The best way to get started is by using a tool like Google Forms or Survtapp to create a simple survey with 10-15 questions and send it out to your email list or social media followers.
Some customer feedback is better than none.
The 'Follow up' Customer Feedback Strategy
Once you have collected customer feedback, it's important to follow up with your customers to let them know steps you're taking to implement their feedback. This shows them that you are taking their feedback seriously and that you are working to improve your product or service.
Most customer feedback tools can send automated email triggers upon the successful completion of a survey, which you can personalize for all your customers letting them know what changes you are making based on their feedback.
The 'Customer Feedback Loop' Strategy
The customer feedback loop is a continuous cycle of collecting, analyzing, and acting on customer feedback to improve the customer experience. This strategy can be used by businesses of all sizes to improve their product or service.
To implement this strategy, you need to have a system in place to collect feedback, a way to analyze the feedback, and a plan for how you will act on the feedback.
One way to do this is to use a customer feedback tool like Survtapp, which allows you to collect, analyze and act on customer feedback all in one place.
Summary
In totality, the voice of the customer is the lifeblood of sales and the ability to retain customers is derived from user satisfaction in all parts of a transaction. Embedded feedback management in a company can accelerate the overall sales pipeline and the customer experience of your brand.