Customer Satisfaction Survey: Things You Need to Know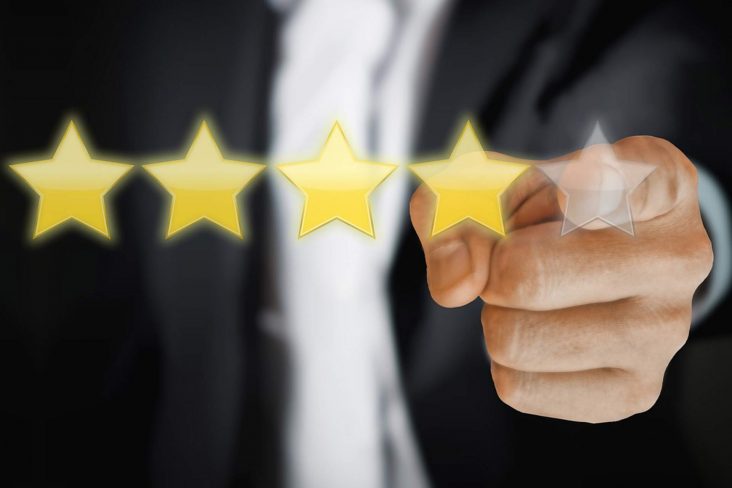 Surveying customers on a regular basis and in different ways, is an important part to have a successful business, regardless of your industry, service, or product. Surveys measure happiness or unhappiness through your offerings, decide important requirements and provide an opportunity to successfully communicate and build a personal relationship with the customers. When you have both criticism and praise in your heart to accomplish the true requirements of the customers, you are building an invaluable loyalty, which can make a buzz in your industry and earn highly qualified and enthusiastic referrals.
Still, a lot of business owners don't see regular surveys as an opportunity of reaching out their clients and actually meet them. For several reasons, they don't realize that happy customers are the key of staying in the business for a long time. Today, it has become easier to have a conversation with your customers. Here are the five things you should know about customer satisfaction surveys.
1. Concentrate on the Description and Not Just the Numbers
The most important part of a customer survey is its narrative. Ensure that you consist of open-ended questions in the survey you make, which allow the client to provide you particular and actionable feedback. You might feel obsessed by the ratings your customers give on surveys, however scores alone are meaningless.
For example, say a consumer gives you with the lowest ratings, 1 out of 5 but now what? Without understanding the reason behind that score, you just can't do anything with the information. The same is applicable for highest ratings. So you may imitate the same experience and result with the other clients and customers.
If you observe consistently lower numbers with negative comments in the particular area of operations, you should dig deeper to discover why with well-versed follow-up questions. These numbers alone won't provide the details you require. It is very important to know why your consumers give you the ratings good or bad, therefore follow-up questions could be very helpful. However, you should avoid too many questions as it can make your survey extensive and reduce the response rates.
2. Produce a Well-Designed Survey System
Objective feedbacks from the customers are more helpful than their good feedbacks. So, you should ensure that the structure of the survey and the distribution technique promotes only the frank customer opinions.
The reason behind taking surveys is to get frank reactions. Because of online review websites and social media, every visitor experience is having the potential of directly affecting the reputation of your business. Your well-designed survey system can help you creating a consumer service-centric culture. Because the small business is competing against the bigger companies, developing a constant enhancement model is crucial.
If not prepared correctly, the surveys can bring in bias in the feedback collection, with decrease in the quality of information gathered, which leads you in taking inappropriate conclusions. A few examples of these drawbacks include biased rating scales, which can provide business owners with "false positives" like a five-point scale having more than positive ratings points or allocation of surveys to only those customers, who look to be happy with the products or services.
Professional survey companies or do-it-yourself

online survey app

and websites generally offer a collection of free finest practice

survey designing tips

to simplify the procedure, which all the business owners need to use.
3. Select survey methods, which gather genuine information in actual time.
Getting actual information from the actual customers in actual time is the finest way for smaller business owners to recognize the strengths as well as weaknesses of the businesses, particularly as the businesses grow. Except we are the only proprietors that can see the consumer face-to-face on everyday basis,

consumer surveys

are a significant tool to collect the information.
Providing the consumer easy use of the communication channels like website feedback, email, Twitter, Facebook, etc. are very important. However, that kind of feedback is generally driven by particular needs/problems of the consumer. Surveys permit us to guide the conversations in directions, which the customer might not have gone otherwise.
A lot of small-business owners are worried that their business as well as their budget is too small for hiring survey companies, which can provide them highly organized and accurately designed surveys. In addition, the quick business speed is forcing many rushed decisions, which can result into big slip-ups.
4. Let Your Customer Feel That You Actually Care About Them By Taking Follow Up.
The most informative customer feedback frequently comes from only selecting your phone and has a direct talk with the customers. Your

customer feedback survey

is of no value if you don't take any action on that. You must execute plans to resolve the problems revealed through surveys and constantly reconnect with the customers, who are not satisfied.
However, the actual power lies in the follow-up. A lot of companies never go to consumers for feedback. If one does, consumers usually view that positively. However, what actually knocks the socks off is while they hear again from the company representative after the survey completion.
Predominantly, if the survey indicates that the consumer was unhappy in any way, getting the personalized calls can be fantastic in the good way. This sends a crystal clear signal to consumers, which they don't frequently see that the company actually cares about their opinion as well as is working on their feedback.
5. Keep Records of the Survey Feedbacks
As somebody trying to develop a successful business, you should submerge yourself in the customer feedback. You should not put the survey results in a folder and forget them without study. Share results including precise customer comments as well as what the results have educated you with the whole staff. Take your time and thoughtfully review the survey responses to think about their suggestions.
For smaller business owners, customers' voice is the most important business evaluation. If you carefully listen to them, finding what irritates them, what makes them happy and what requirements they have, and then you'll be well equipped to construct a flourishing company.